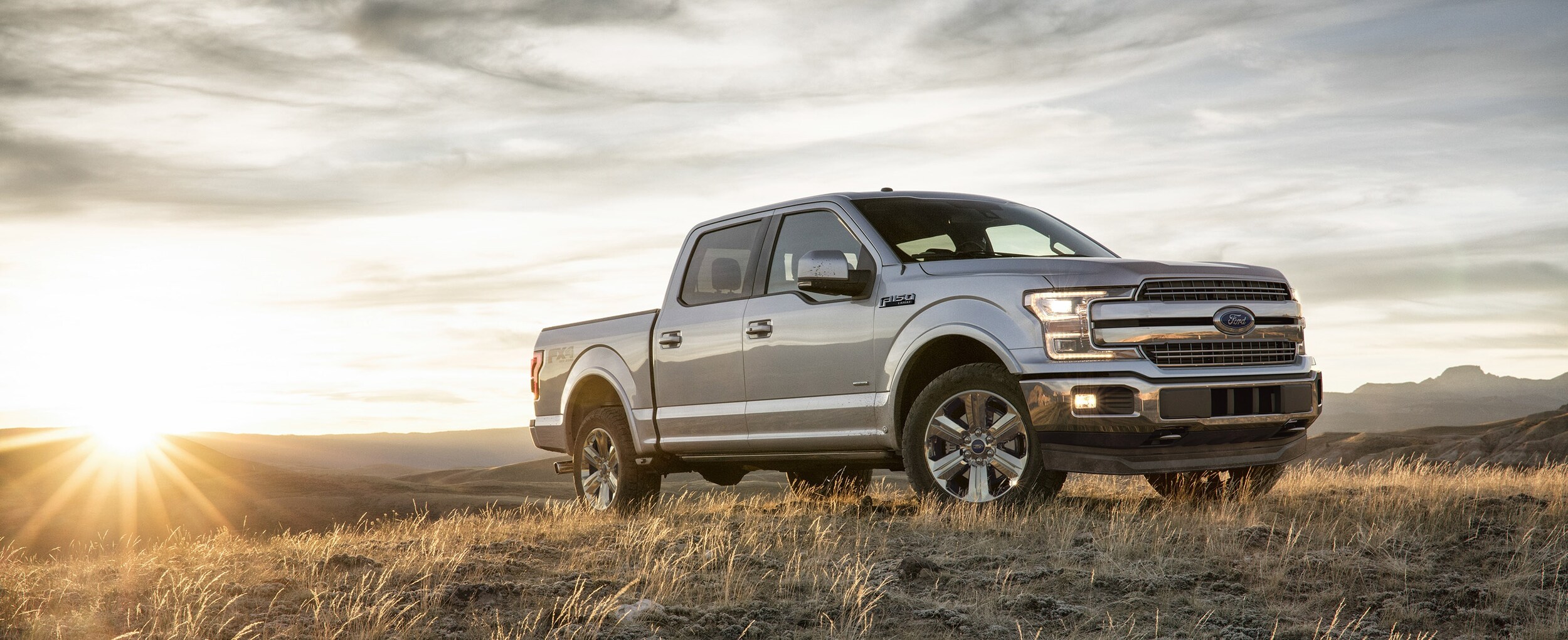 2019 is here and it's time to revamp your ride with Barton Ford Suffolk! Have you been considering a truck while commuting in your Ford Fusion or Fiesta? We have a few more reasons to consider
1. A truck is no longer just workhorse...
In the age of the SUV, trucks have been seen as strictly workhorse vehicles and entirely too uncomfortable to own if you didn't need to tow anything around. Interior were either metal and leather or hard plastic with bench seating and nary a cup-holder in sight. Nowadays, trucks can be as plush and luxurious as any SUV or Escalade. The Ford F-150 Platinum has a spacious interior, touch screen display, optional leather seating, climate control, and a host of other creature comforts.
2.But it can still work.
Even though these workhorse are prettier and more comfortable than in years past, they still get the job done. Whatever you need towed down the street, an F-150 can handle up to 9,000 pounds of it. The frame of the 2018 Ford F-150 Super Duty can support NINE other Super Duty's by itself! It can handle a sofa from a garage sale, no problem.
3. Trucks come with a bed.
Unlike an enclosed SUV, one's cargo-carrying capabilities aren't limited to or hindered by cabin height. Family men can toss a couple of bicycles or camping gear in the back and enjoy an outdoor adventure with the kids. Best of all, no matter how dirty your adventures get, clean up can be done with a hose.
4. They drive girls (and guys) crazy.
City girls and country girls tend to agree, size matters when a guy pulls his car up for the first date. And guys love a girl that drives a truck and talks with twang. There is something about the security, the masculinity, and confidence that comes with a truck that drives people crazy.
Want a truck of your own? Come to Barton Ford Suffolk to test drive a brand new F-150 today!