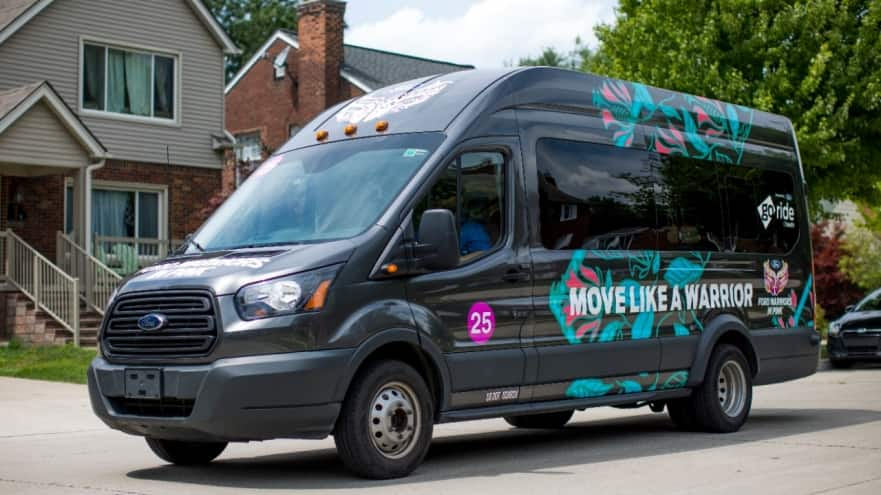 Ford Warriors in Pink® is dedicated to helping those touched by breast cancer, through actions that support, inspire, and empower patients, survivors, and co-survivors through their journey. Since 1993, Ford has donated over $137 million dollars to support those who have been affected. 100% of net proceeds from the program are donated to organizations like Susan G Komen and The Pink Fund.
One of the most important initiatives of Warriors in Pink® has been their #MoreGoodDays program. The campaign is simply to offer tips, tools, and resources so that family and friends can create more good days for patients and survivors in their lives – to help get through the tough days. Tips and tools include things like suggestions for "good day" activities, sending supportive post cards, and feel-good recipes for treatment days. To date, Warriors in Pink® has provided over 60,000 good day experiences to patients, survivors, and co-survivors.
Warriors in Pink® continues to offer support through their partnership with Go Ride Health. GoRide Health is a non-emergency medical transportation company providing safe and timely service to and from medical appointments for people with mobility challenges. The service offers friendly, professionally trained drivers, wheelchair-accessible Ford Transit vans, and door-to-door assistance. They have teamed up in order to offer patients in select cities free rides to and from their appointments and treatments.
The easiest way to support Warriors in Pink® is to shop their Warriors Wear! Each year Ford creates original wear and gear that you can feel doubly good about buying. It's not just great to own and give, but 100% of the net proceeds support the cause. Items range from scarves, tees, and ties, to support items for patients like beanies, slippers, and pillows. Many items have been designed to include the 13 Symbols of the Warrior. These symbols are uniquely designed to raise spirits, generate hope and help you find strength in the fight in ways that are meaningful to you. Ford Warriors in Pink® is committed to transparency when it comes to your donation. Under each item on the store, it displays the purchase price of the item as well as the exact portion (net proceeds) that will be donated to the partner of your choice.
Warriors in Pink® was originally created to bring the breast cancer community together and support those who embody courage, commitment and hope in the fight. Ford Warriors in Pink has since flourished into a long-standing program that helps thousands of patients, survivors and co-survivors affected by the disease each year. By continually asking, "What more can we do?" Ford Warriors in Pink has become an active support system for anyone touched by the disease.
You can make a difference in the fight against breast cancer, no matter how you've been touched by the disease. Learn more about each of the Warriors in Pink® programs online.